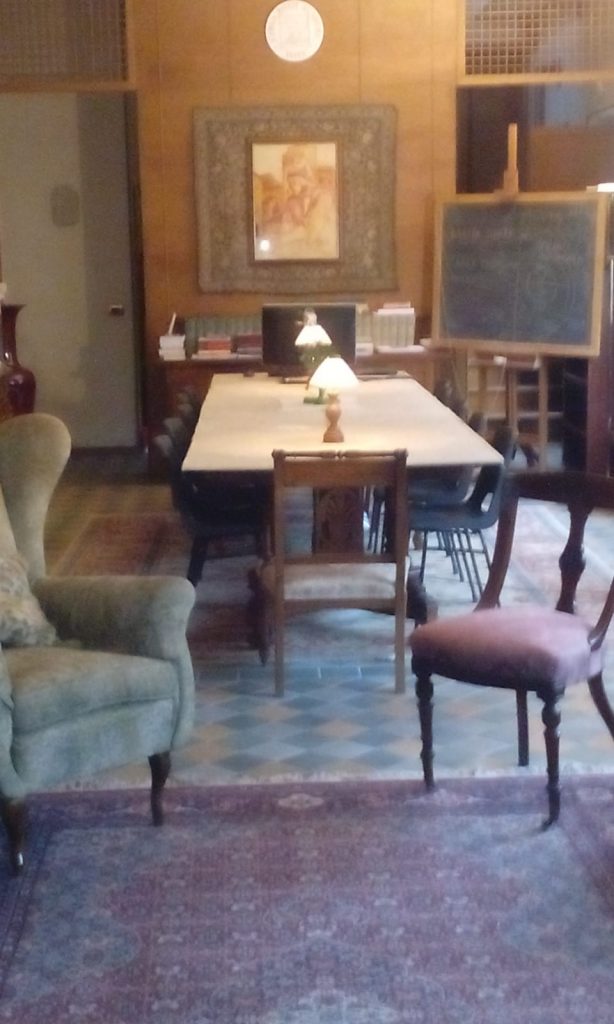 Carla Rossi Academy – International Institute of Italian Studies (CRA-INITS) is a center for university studies on Italian Literature, with particular interest in Dante's work, the Tuscan fourteenth century and the Renaissance. Established in March 1994 in affiliation with the University of Connecticut -U.S.A., CRA-INITS has been an Autonomous Cultural Organization for University Training and Research since 2003, according to the current legislation of the Italian State.
CRA-INITS is a private non-profit institution that organizes hermeneutic research programs. With its Carla Rossi Academy Press, it publishes the results achieved by affiliated international scholars. This research center also offers students of various universities around the world, graduates or undergraduates in Italian, the opportunity to gain further experience in the field of Italian Studies, right in the heart of the Florentine countryside.
From 1998 to 2010 Carla Rossi Academy – INITS enrolled in its courses in Dante's Hermeneutics, Italian Literature and Art History graduate and undergraduate students of Harvard University U.S.A.
Library, Spaces, and Gardens of Villa la Fenice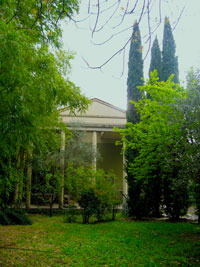 Villa La Fenice, registered office of Carla Rossi Academy – International Institute of Italian Studies, is a neo-empire style building, with a columned loggia on the front, located just two hundred meters from the main square of Monsummano Terme – Pistoia, next to of the National Museum of Giuseppe Giusti, famous poet of the Risorgimento period.
In the eastern wing of the villa are the rooms used as the Center of Higher Studies. In this there is also the CRA – INITS Library, which houses about 20,000 copies including volumes and brochures of a mainly literary nature, able to fully satisfy the needs of students and scholars as regards their main research.
In the same wing there is also a room for seminars, a hall for meetings and film screenings and a music room. Carla Rossi Academy – INITS also welcomes facilities for gymnastic activities. Outside, a large green space, with an Italian garden, Indian garden and orchard, borders the adjacent park of Ferdinando Martini, Governor of Eritrea from 1897 to 1907 and Minister of the Instruction, promoter of Collodi and his world-famous novel Pinocchio.